Miriam Shapiro Harris '55
Remembering the Beauty of the Campus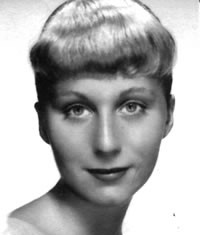 Miriam Harris studied at Connecticut College for only two years, but she and her mother—both from Brooklyn—never forgot the beauty and peace they found in the Arboretum.
So when Miriam was considering her estate plan, she decided to honor her mother, Lillian Niederman, by establishing and naming a garden for her in the Arboretum.
Miriam wasn't sure how to do that, so she contacted the staff in the Office of College Advancement for advice. Bill O'Neil, senior philanthropic adviser, provided wording that Miriam could give her attorney to make sure her will included a provision for the College.
By contacting the College, Miriam ensured that the Lillian Niederman Garden will include the flowers her mother loved—peonies, azaleas, rhododendrons, and lacy ferns—and a comfortable teak bench where visitors can rest and enjoy the greenery. Her $100,000 bequest will create the garden and an endowment to provide for its upkeep.
Miriam, who earned a doctorate in child psychoanalysis and was a past president of the Plato Society at UCLA, died in California in September 2010. The College will remember her and her mother with a plaque naming the Lillian Niederman Garden and honoring Miriam's generosity.
© Pentera, Inc. Planned giving content. All rights reserved.
Disclaimer